I have been in love with colour all my life. An early childhood spent in India was probably a huge influence but an innate love of rich and intense colour has been with me since I can remember.  
This passion for colour and design has been intrinsic to my life in whatever field I have been involved. Whether in the world of publishing, (the launch of 'Build It' magazine and consequently the National Self Build Homes Show) or producing television commercials, colour and creativity has been central.  
My creativity and love of great design lead to a design partnership working on architectural and interior design projects over the last 25 years. I went on to study Interior Decoration at Chelsea College of Arts and more recently have trained with colour consultant Karen Haller one of the UK's leading experts on colour and Applied Colour Psychology. I have recently become a member of The Colour Group(GB).
Learning about colour and how it can be used to enhance our lives and improve business performance has been truly inspiring. I love working with colour and helping individuals and businesses discover their true colours.
Colour has the power to affect us emotionally, physically and mentally.  Bearing in mind that we spend a third of our lives in our homes,  it is vital that the home should be a place of refuge, comfort and harmony. The combination of the colours we choose is the key to a scheme that can enhance our wellbeing.
Every colour has both a negative and positive quality depending on how it is used in combination with other colours.  Understanding that we can change how we feel in a space by using colour is key to creating a scheme that has positive effects.  Getting this balance wrong can result in the negative effects.
As individuals we find ourselves drawn to a certain palette when we choose colours for our surroundings or to wear. These colour choices reveal not only how we are feeling but also how we want others to perceive us. 
When colour is used with purpose either in the home, the workplace or personally it can have a powerful effect on behaviour.  
Approaching a client project through applied colour psychology allows us to create a scheme based on the clients individual colour and design style, rather than the designer imposing a 'signature' style.
People buy products and services from businesses with which they feel an intuitive connection. "Research reveals people make a sub-conscious judgement about an environment or product within 90 seconds of initial viewing. Between 62% and 90% of that assessment is based on color alone." If we feel a resonance with a particular product or brand then we will buy it.
The brain registers colour before words, shapes or images, and colour works directly on our emotions.   Colour is one of the most important ways in which we can connect on an emotional level with our customers.
Branding is not just about choosing a colour palette that we like, rather it's about choosing colours that reflect the true values of the business.  'People don't buy what you do, they buy why you do it" – Simon Sinek. If our colours are not in alignment with our design and message then potential customers will become unconsciously confused, be unable to make sense of the brand and ultimately may walk away.
Using applied colour psychology and communicating the core values of the business will attract authentic customers to your business and reinforce your branding message. In other words the choice of colour in branding has the power to either attract or repel potential customers.
When approaching an interior scheme with a client we ask them how they want to feel when in that space and what behaviours they might wish to encourage.  Every room in a home has a different function and a client will have their own unique and personal ideas about how to use that space.  Whether the room is used for relaxation or socialising  the colours chosen will affect the people who spend time in that space.  The key is choosing colours that evoke the response that you desire.
We help clients discover their individual colour and design style which enables them to choose a palette that is harmonious and beneficial to them.  This accounts for the diversity in the projects on which we have worked! Each client has their own unique taste and style.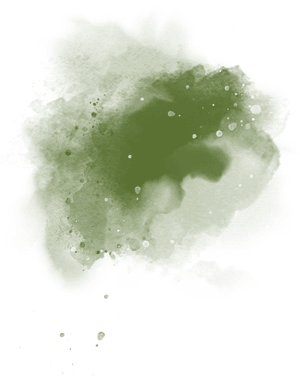 Architectural Design. Colour Psychology. Living Spaces.